Why Daltile?
Are you looking to add the style and strength of tile to your kitchen or bathroom setting? Be sure to visit McCalls Carpet One Floor & Home in Nashville and Franklin to check out our selection from Daltile. Daltile continues to be one of the most popular names in the industry, mainly because it relies on innovative product performance technologies you won't find anywhere else.
One of Daltile's performance technologies is Reveal Imaging. Tiles that feature Reveal Imaging technology, although they have strong porcelain constructions, look and even feel exactly like natural stone. So, if you want to add the natural beauty of travertine or slate but are worried about foot traffic and stains, choose Daltile porcelain tiles with Reveal Imaging. In addition, Daltile offers StepWise technology with some of its tiles. Tiles with StepWise technology have natural stone and ceramic looks, but they are extremely slip resistant and easy to clean. As a result, StepWise tiles are perfect for commercial settings and other areas with heavy foot traffic.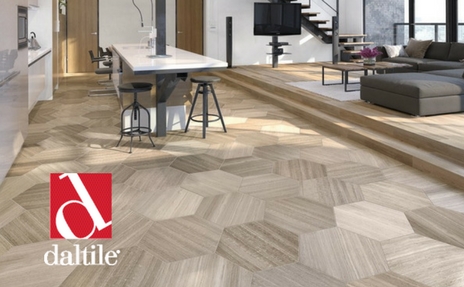 Our Selection
As part of our tile selection, we offer pretty much everything from Daltile, including floor and wall tiles. Here are some of our favorite styles:
Cotto Contempo: Cotto Contempo tiles offer traditional Cdaltiotto looks, but they also feature the appearance of cracked cement. Therefore, they are suitable for a variety of design settings, including urban and country settings. The tiles can be installed in indoor and outdoor settings since they have a glazed porcelain construction.
Click here to learn more about Cotto Contempo.
Ayers Rock: Like Cotto Contempo tiles, Ayers Rock tiles feature a glazed porcelain tile construction. These tiles are specially-made with Reveal Imaging technology to replicate the looks of natural slate. So, Ayers Rock is a great choice if you want to add the classic looks of slate to your home setting.